Your chosen wedding location for your wedding day can contribute a lot to its success. This is the main reason why you have to pick a gorgeous venue without going beyond your budget. Here are some unique ideas that you can use in your hunt for the best wedding location for you and your partner:
​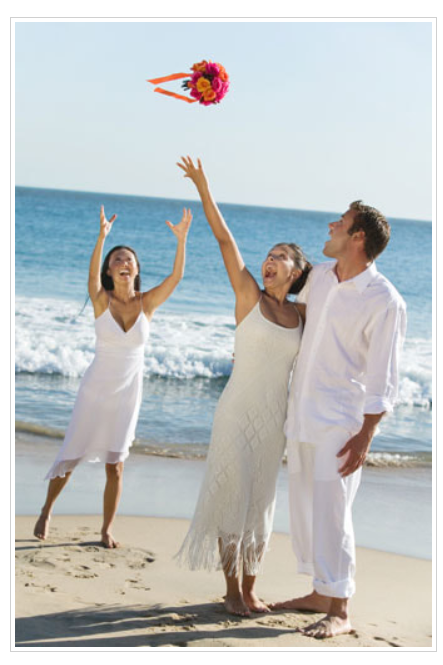 On a Boat – If you and your future spouse love the sea, then consider choosing a ferry, riverboat, yacht, sailboat, etc. as your wedding location. It can give your big day a more memorable and unique vibe. Aside from the fact that your guests will most likely love the venue, your photographers and videographers will also love the fact that they will be shooting changing backgrounds the entire day.
Museum – You can go for the more classical choice, the art museum, but note that you can also find several entertaining conservatory options. In fact, you can find city museums, space and air museums and natural history museums that are open for rental. If you choose this location for your wedding then you can choose to use exhibits as a backdrop. Also, make sure to ask whether it's possible to provide your guests with guided tours or make certain exhibits open for them, so they can also enjoy and explore.
National, State or City Park – There's no need to cross public parks from your list of options when hunting for the best locations. Note that in most cases, they have lots of gorgeous backgrounds. They are perfect options if you're planning to hold a casual and intimate wedding but you can also choose it to make the event grand. Hotels, restaurants and resorts with nice view are also often close to these parks, so you can easily book one where you can hold the rest of your special day.
Historic Libraries – If you're searching for a venue with the best backdrop for an elegant wedding event then historic libraries fit the bill. With their sprawling and historic spaces plus amazing architectural details, you and your guests will definitely fall in love with the place. This is also the perfect place to hold your wedding, especially if you're a couple who loves literature.
Ballroom – Of course, ballrooms are among the top picks for wedding locations. This ballroom, for instance, can provide the vibe and feel that everyone, especially the couple, wishes to feel during their wedding day. Situated in San Francisco, you can expect this ballroom to present lots of breathtaking details plus their professional staff can handle all your concerns immediately.
Other unique choices for a wedding location are ice caves, antique stores, tree houses, theaters, amusement parks and underwater. When making your choice, though, consider what you and your partner are most passionate about. Your chosen venue plus the theme should speak of both your personality. It should also be within your budget.
We highly recommend the following venues:
Brazilian Room, Berkeley CA
Julian Morgan Ballroom, San Francisco, CA
Scott Restaurant, Walnut Creek, CA
Blackhawk Auto Museum in Danville, CA