One of a Kind Wedding Service
Your wedding day is one of the most important days in your life. You want it to be perfect. Allow Dreamcatcher Events, wedding planner to make it so. Dreamcatcher Events makes the day as stress-free as possible by managing every last detail while the bride, groom, family and guests enjoy the celebration.
Ann of Dreamcatcher Events will help you design and implement the wedding service of your dreams – A wedding that will sparkle from Save the Date until the last guests depart 'your day'.
​
She has vast design experience (Interior Design, Floral, Stage, Events) to learn what your style is and embellish that style into a memorable wedding.
Cliff House, San Francisco
Pema Osel Ling, Santa Cruz
We coordinate the logistics of your wedding day to make sure that everything that you have spent months planning runs exactly how you envisioned. From the arrival times of the florist, limo pick up and drop offs to packing all your gifts and goodies at the end of the night, we will take care of it all. Our services include wrapping up your plants, rehearsal, and vendor management on your wedding day.
Below you can find some of the services offered in my packages. For pricing please contact me for an appointment. I want to understand your needs to ensure you get the help you need!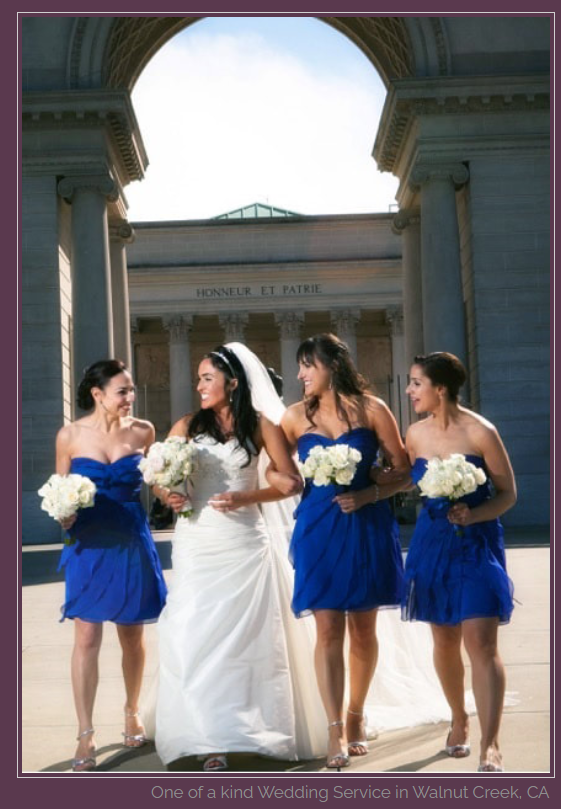 Formulation of wedding-day timeline and distribution to all vendors.
Coordination of all wedding professionals selected by bride and groom.
Conducting the wedding rehearsal attendance and coordination.
Coordinating activities including:
Planning sessions
Floor plan creation
Hotel Block Management
Bridal party attire assistance
Bridal party photography
Coordinating processional and recessional.
Vendor management
Decor management
Collection of gifts and personal items, inventory and safe removal.
"When my daughter announced her engagement and told us she wanted the wedding in San Francisco, I knew I needed help. She lives in Los Angeles and my husband and I live in the East Bay. There was no way in the world I was going to be able to succeed with the event and still have my husband and my sanity… Selecting Ann as our coordinator was the best decision I made. She was wonderful to work with and knew everything about weddings that we didn't… The wedding day itself went off perfectly – or at least it seemed perfect to me. I'm sure Ann handled a million problems – but we just enjoyed every moment of the day. We are still receiving compliments from our guests on what a wonderful time they had." Jim and Judy M. in Alamo, CA

"With 26 people in our wedding, a bagpiper and the groom's entrance on a boat, we knew our wedding would be a logistical challenge for any coordinator. Ann cleared that hurdle with ease. And on the day of the wedding, the ceremony went off without a hitch. My groom arrived by boat, the bagpiper played on cue, and the guests were blown away by the romance of it all… As the rest of us were sipping champagne and snapping photos, Ann handled the vendors and other logistics with ease..." Elena A. at Hills Brothers Mansion in Lake Tahoe, CA
I would love to hear all about your special event! Please include as many details as you can in your message to me. Most importantly, the date!