Celebration Of Life Events
Ann's expertise in event planning is not limited to Weddings, she also has helped plan many successful celebrations of life. These events are delicately personalized to celebrate every aspect of your loved one while honoring their memory in the presence of all the people whose lives they touched. Contact Ann today to plan the perfect event tailored to you.
"Ann recently planned a Celebration of Life event for our family after our father's passing. It was a wonderful day, and my father would have been so pleased. Ann thought of every little detail that made the event flow smoothly and really helped make sure that the whole event reflected my father's character and spirit. Without hesitation, I would recommend Ann as your event planner." Katie L. in the Bay Area
Overlooking the hills of Mt. Diablo in the SF East Bay, in the pool area of the home Betty loved so much, Ann was hired to plan a Celebration of Life. The day was perfect for 100 friends and family to enjoy passed appetizers, her favorite music, and sharing of memories by the family and friends who attended. The widower of the deceased wrote the following to Ann after the event:
" I received lots of comments about how wonderful the celebration was. We planned, and did it right, for Betty and I feel good about that. Thank you Ann for a GREAT JOB putting it all together. I will recommend you whenever possible."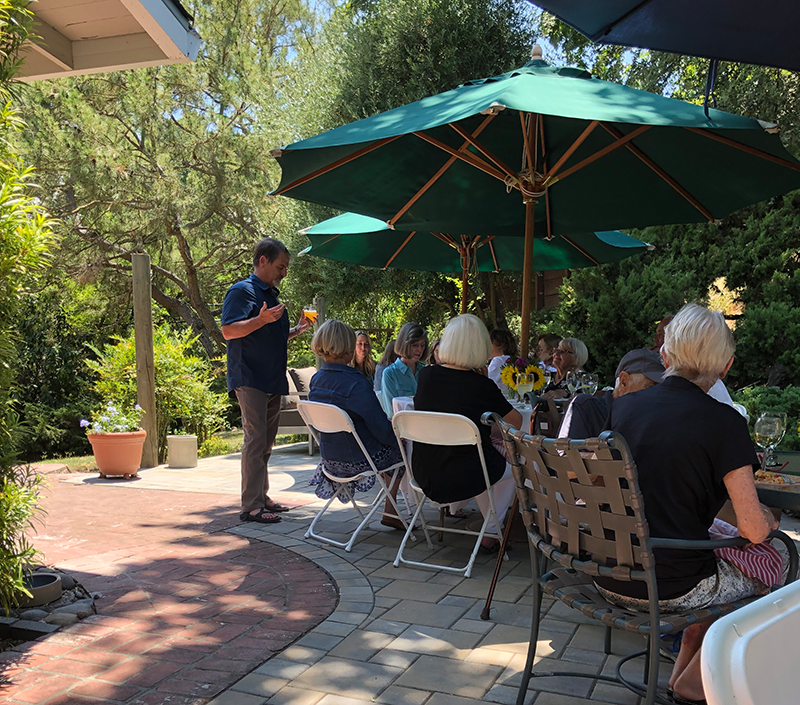 I will always be grateful for Ann Saavedra's sensitive and professional handling of my husband Ed's Celebration of Life. She organized a Mexican luncheon, a favorite of his.

Ann sat with me and helped me clarify exactly what I wanted. She created a time line for us and dealt with the rental company and the caterers. Because of her artistic ability, Ann arranged a memorabilia board of his athletic accomplishments . Her expertise and contacts our celebration is a cherished memory. I know Ann's special efforts made it all possible." D.M.